The Filmmakers
SISKEL/JACOBS PRODUCTIONS is a Chicago-based television and documentary production company founded in 2005 by Jon Siskel and Greg Jacobs. Greg and Jon produced and directed the documentary feature Louder Than a Bomb, which follows four Chicago-area high school poetry teams as they prepare for and compete in the world's largest youth slam. Since its premiere at the Cleveland International Film Festival in March 2010, the film has won seventeen festival prizes, including ten audience awards. It was also selected for the 2011 American Documentary Showcase, a program created by the U.S. Department of State's Bureau of Educational and Cultural Affairs "to cultivate greater understanding among people around the world." As part of the Showcase, the film has traveled to Angola, Burma, Jordan, Malawi, the United Arab Emirates, and Zambia. After its national theatrical rollout in the spring of 2011, Louder Than a Bomb had its world television premiere on the Oprah Winrey Network in January 2012, as part of the OWN Documentary Club.
Prior to Louder Than a Bomb, SJP produced the Emmy-winning History Channel program 102 Minutes That Changed America, which reconstructs—in real time—the events of 9/11 in New York City, using only sound and video from that morning. The two-hour special premiered without commercial interruption on September 11, 2008, followed by I-Witness to 9/11, a look at the stories behind the footage. More than five million viewers tuned in to the premiere, making it the second most-watched telecast in the network's history, and the program has now been seen by over twenty million viewers worldwide. One of the most acclaimed documentaries of recent years, 102 Minutes won three Primetime Emmys, including Outstanding Nonfiction Special, as well as the Most Innovative Program Award at the 2009 History Makers International Summit, a CINE Masters Series Award, a Silver Telly, and a FOCAL International Award. The show was also named the Best Nonfiction TV Episode of 2008 by iTunes. Most importantly, 102 Minutes has become standard viewing in high school and college classrooms across the country, a way for teachers to introduce their students to the emotional and historical impact of 9/11. In 2011, 102 Minutes was simulcast in 150 countries to commemorate the tenth anniversary of the event.
SJP produced six episodes of the groundbreaking "Witness" series for the National Geographic Channel, including Witness: Katrina, which won the 2011 News and Documentary Emmy for Outstanding Historical Programming. Jon and Greg also wrote, directed and produced Head On, a two-hour special about the obsessive subculture of "team demolition derby" in Joliet, Illinois, which aired on Discovery in December 2006. In March 2009, Siskel/Jacobs Productions was named to Realscreen Magazine's "Global 100"—its annual list of the world's most influential factual production companies.
Most recently, SJP produced the documentary Unexpected Justice: The Rise of John Paul Stevens, which premiered on WTTW in Chicago and will be distributed to PBS stations nationally starting in April 2016. Jon and Greg also served as the U.S. Executive Producers of 1916: The Irish Rebellion, a landmark, three-part documentary series, narrated by Liam Neeson, commemorating the centennial of the Easter Rising, which will air on over a hundred PBS stations starting in the spring of 2016. SJP is currently in production on two feature documentaries: No Small Matter, a film about about the power and potential impact of early chidhood education; and The Road Up, about the intersection of poverty, addiction, and employment, seen through the lens of a transformative job training program in Chicago.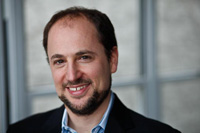 SJP co-founder GREG JACOBS served as VP/Chief Creative Officer at Towers Productions, where he oversaw the content of more than two hundred documentaries on five different networks, including award-winning shows and series for A&E, History, Discovery, The Weather Channel, and CNN. A graduate of Yale University, Greg has a master's degree in history from Ohio State, and is the author of Getting Around Brown: Desegregation, Development, and the Columbus Public Schools.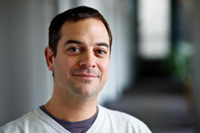 SJP co-founder JON SISKEL was executive producer and co-creator of the series "Fake Out", which ran for two seasons on Court TV. He has also produced shows for the A&E series American Justice, Investigative Reports, and Biography, and his work has been shown on The Travel Channel, Discovery, and History. Jon serves on the board of directors of Free Spirit Media, a Chicago-based youth media organization.